Sahara International Fertility Centre
Sahara International Fertility Centre is the only IVF treatment centre catering to the infertility needs of western region of Nepal. Its was inaugurated by the former prime minister of Nepal, Mr. Sher Bahadur Deuba.
It is the only IVF centre having a complete IVF lab with an ICSI machine. The IVF Centre is the only centre in Pokhara that performs IVF cycles 7 days a week instead of batches. The fertility treatment ranges from successful IVF pregnancies with endometriosis, to distorted tubes, fibroids and other such complications such as ectopic pregnancies.
Team at Sahara International Fertility Centre
Dr. Rita Bakshi
Dr. Rita Bakshi is the founder and chairperson of International Fertility Centre, the oldest fertility clinic and one of the most renowned IVF clinics in India. She graduated from the Lady Harding Medical College, New Delhi and received her MBBS in 1983. She completed her MD (Gynae & Obs) from Safdarjung Hospital, New Delhi in 1990. Dr. Rita is specially trained in fertility and woman's health and holds Diploma in Obstetrician and Gynaecologist from St. Stephens Hospital in 1987. Her areas of expertise include IVF treatment, IUI, ICSI, recurrent miscarriage, endometriosis and ovulaltory disorders and their treatments.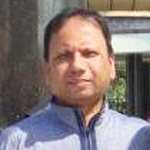 Dr Gir Dhari Sharma
He is the chairman of Sahara Hospital. He did his MBBS and MD from Tribhuvan University Kirtipur. He has vast experience in the field of gynaecology. He has worked as an obstetrician and gynaecologist at western regional hospital, pokhara. his other stints include working with various hospitals such as Modern hospital.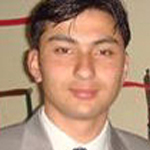 Dr Rajesh Adhikari
Dr Adhikari holds a MBBS degree from Manipal College of Medical Sciences, Pokhara which he completed in 1998. He did his Post graduation in Gyane from Kathmandu University. Since then he has worked with various hospitals in Pokhara and conducted various camps in the western region of Nepal.
Fertility Services
Confidential Counseling
IUI (Intrauterine Insemination)
IVF (In Vitro Fertilisation)
ICSI (Intra-Cytoplasmic Sperm Injection)
Blastocyst Culture
Assisted Hatching
Cryopreservation
Surgical Sperm Retrieval (TESA / PESA)
Egg Donor Program
Address and Landmark
Sahara International Fertility Centre
Address : Pokhara-Baglung Hwy, Pokhara 33700, Nepal
Enquiries : +91-95555 44421 / 22
Existing Patients : +91-95555 44423
Book Appointment : +91-95555 44424
Phone : +91-11-40666680/ 40666681
Skype Id : internationalfertilitycentre
Email : mail@internationalfertilitycentre.com
Working Hours : 10 AM – 7 PM (IST)