Risaa IVF, EHCC Eternal Hospital, Jaipur
Risaa IVF, EHCC Eternal Hospital, Jaipur is the leading IVF centre in Jaipur, Rajasthan where fertility experts, embryologist, nurses and other staff members provide expert care by using modern technologies that are targeted to each patient's individual needs. We offer a wide range of infertility treatments and a discussion of different treatment options, including: In vitro fertilization, intra-cytoplasmic sperm injection, intrauterine insemination, ovulation induction, semen analysis, egg donor and surrogacy.
Risaa IVF, the IVF clinic in Jaipur, Rajasthan is committed, providing you with all the resources and care available. We work as a team to ensure all your medical and personal needs are met.
Our mission has always been to assist infertile couples achieve their parenting dreams. Our expertise and treatment programs provide sophisticated, compassionate care for reproductive health problems, placing the highest emphasis possible on patient safety.
The centre offers leading-edge assisted reproductive technology (ART) services, including egg donation and surrogacy options, for patients struggling to conceive. Our state of the art lab is at the forefront of technology. Our philosophy has always been to listen carefully and work closely with each patient to answer your questions and meet your needs every step of the way. It is our belief that emotional stages of fertility care are equally important as the scientific and medical aspects. This approach maximizes your chances of having a healthy baby, and this is what we are here for to provide support you through each struggle and triumph.
We invite you to provide us the opportunity for finding the best treatment plan and make your journey rewarding.
Team at – Risaa IVF, EHCC Eternal Hospital, Jaipur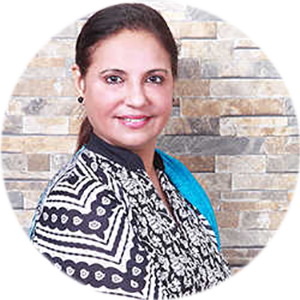 Dr. Rita Bakshi
Dr. Rita Bakshi is the founder and chairperson of Risaa IVF, the oldest fertility clinic and one of the most renowned IVF clinics in India. She graduated from the Lady Harding Medical College, New Delhi and received her MBBS in 1983. She completed her MD (Gynae & Obs) from Safdarjung Hospital, New Delhi in 1990. Dr. Rita is specially trained in fertility and woman's health and holds Diploma in Obstetrician and Gynaecologist from St. Stephens Hospital in 1987. Her areas of expertise include IVF treatment, IUI, ICSI, recurrent miscarriage, endometriosis and ovulaltory disorders and their treatments.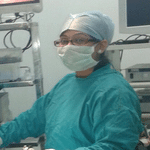 Dr. Renu Sharma
DRCH (Diploma in Reproduction & Child Health) from Global Heart & General Hospital, Jaipur affiliated to NARCHI, Kolkata. 6-7 years of experience in the health care for women as a Resident Gynecologist.
Specialized in Assisted Reproduction.
Trained in Reproductive Medicine from International Institute of Reproduction and Fertility Training.
Fertility Services
Confidential Counseling
IUI (Intrauterine Insemination)
IVF (In Vitro Fertilisation)
ICSI (Intra-Cytoplasmic Sperm Injection)
Blastocyst Culture
Assisted Hatching
Cryopreservation
Surgical Sperm Retrieval (TESA / PESA)
Egg Donor Program
Surrogacy
Address and Landmark
Risaa IVF, EHCC Eternal Hospital, Jaipur
Address : 3A, Jagatpur Road, Near by Jwahar Circle, Chainpura, Malviya Nagar, Jaipur, Rajasthan – 302017
Enquiries : +91-95555 44421 / 22
Existing Patients : +91-95555 44423
Book Appointment : +91-7728089074
Phone : +91-11-40666680/ 40666681
Skype Id : internationalfertilitycentre
Email : doctor@risaaivf.com
Email : renu@risaaivf.com
Working Hours : 10 AM – 7 PM (IST)