Nawanshahr(Punjab)
Raja International Fertility Centre, a leading IVF Hospital in Punjab, is a highly specialized hospital which aspires to provide the world-class services and world-class amenities to our patients. From basic infertility services to advanced assisted reproductive technologies (ART) services such as IVF, intracytoplasmic sperm injection – ICSI, egg donation and surrogacy, we have been able to meet the patients' diverse needs.
Raja Super Speciality Hospital is the first IVF Clinic in Nawanshahr District and 3rd Hospital in Punjab State, certified with ISO 9001:2001.
IVF Centre Punjab
Our IVF Centre Punjab, team of highly-skilled IVF experts, embryologists, nurses and other staff members own an empathetic and dedicated towards their patients and provide a safe and smooth experience by using modern technologies targeted to meet patient's needs individually. We are at your disposal to cater to our patient's expectations from us on the road to parenthood.
We have a state-of-art lab with well-equipped equipments and offer a hassle-free, understanding and supportive environment for your infertility treatment in Punjab.
Team at Raja International Fertility Centre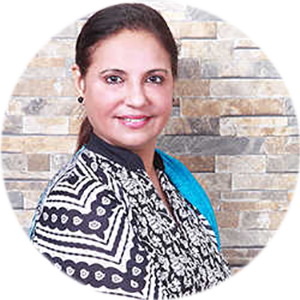 Dr. Rita Bakshi
Dr. Rita Bakshi is the founder and chairperson of International Fertility Centre, the oldest fertility clinic and one of the most renowned IVF clinics in India. She graduated from the Lady Harding Medical College, New Delhi and received her MBBS in 1983. She completed her MD (Gynae & Obs) from Safdarjung Hospital, New Delhi in 1990. Dr. Rita is specially trained in fertility and woman's health and holds Diploma in Obstetrician and Gynaecologist from St. Stephens Hospital in 1987. Her areas of expertise include IVF treatment, IUI, ICSI, recurrent miscarriage, endometriosis and ovulaltory disorders and their treatments.
Dr. Neelam Saini
M.B.B.S, (Patiala Govt. Medical College Punjab)
Obstetric & Gynecology
Infertility Specialist
Dr. Lakshita Saini
M.B.B.S (Maharastra), M.S. (Obs. & Gyn.) Karnataka)
Obstetric & Gynecology
Infertility Specialist
Fertility Services
Confidential Counseling
IUI (Intrauterine Insemination)
IVF (In Vitro Fertilisation)
ICSI (Intra-Cytoplasmic Sperm Injection)
Blastocyst Culture
Assisted Hatching
Cryopreservation
Surgical Sperm Retrieval (TESA / PESA)
Egg Donor Program
Surrogacy
Address and Landmark
Raja International Fertility Centre
Address : Raja Diagnostic Centre & Hospital, Mota Singh Road, Nawanshahr, Punjab
Enquiries : +91-95555 44421 / 22
Existing Patients : +91-95555 44423
Book Appointment : +91-95555 44424
Phone : +91-11-40666680/ 40666681
Skype Id : internationalfertilitycentre
Email : mail@internationalfertilitycentre.com
Working Hours : 10 AM – 7 PM (IST)