Sanjivani International Fertility Centre
Sanjivani International Fertility Centre, located at Jalandhar in the greenery of Punjab state. It is globally acclaimed, India's ace & most reputed IVF centre, with all infertility treatment under one roof. At our fertility centre, we offer quality and most affordable services like IVF, ICSI, IUI, Egg Donation, Assisted Hatching, Laparoscopy and Surrogacy. With highest success rate both in case of pregnancy and fertilization, we have attracted global attention. Backed with supportive and compassionate staff, we care & counsel each and every patient separately which is generally not available at other fertility centres.
At Sanjivani International Fertility Centre, there is group of world's leading IVF specialists & embryologists in the field of Assisted Reproductive Technology (ART). Thus, we strive best in shaping the infertile patient's dream of attaining parenthood with best in class medical care & cutting edge technology support.
We take it a matter of pride to announce that, that our test tube baby centre is fully equipped with latest ART embryology laboratory setup on par with International and European standards. Whether it is male or female infertility, we effectively deal with severest cases at quality controlled automated laboratory, thereby optimizing success rate at its extremity.
It is important for the couples seeking infertility treatment, to rely and have free second opinion from Dr. Rita Bakshi who has earned 34 years of experience in male & female infertility treatment. All the medical staffs guided by her will help you at every step of your treatment and counseling.
Team at Sanjivani International Fertility Centre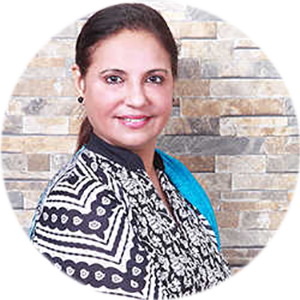 Dr. Rita Bakshi
Dr. Rita Bakshi is the founder and chairperson of International Fertility Centre, the oldest test tube baby clinic  and one of the most renowned IVF centre in Delhi. She graduated from the Lady Harding Medical College, New Delhi and received her MBBS in 1983. She completed her MD (Gynae & Obs) from Safdarjung Hospital, New Delhi in 1990. Dr. Rita is specially trained in fertility and woman's health and holds Diploma in Obstetrician and Gynaecologist from St. Stephens Hospital in 1987. Her areas of expertise include IVF treatment, IUI, ICSI, recurrent miscarriage, endometriosis and ovulaltory disorders and their treatments.
Fertility Services
Confidential Counseling
IUI (Intrauterine Insemination)
IVF (In Vitro Fertilisation)
ICSI (Intra-Cytoplasmic Sperm Injection)
Blastocyst Culture
Assisted Hatching
Cryopreservation
Surgical Sperm Retrieval (TESA / PESA)
Egg Donor Program
Surrogacy
Address and Landmark
Sanjivani International Fertility Centre
Address : No. 74, Mahavir Marg, Transport Nagar, Harnam Daspura, Jalandhar-144008, Punjab
Enquiries : +91-95555 44421 / 22
Existing Patients : +91-95555 44423
Book Appointment : +91-95555 44424
Phone : +91-11-40666680/ 40666681
Skype Id : internationalfertilitycentre
Email : mail@internationalfertilitycentre.com
Working Hours : 10 AM – 7 PM (IST)